Amadas Industries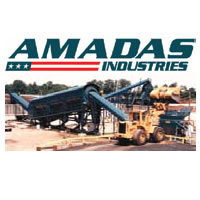 1100 Holland Rd.
Suffolk, VA 23434
Phone:
(757) 539-0231
Contact:
Tiny Andrews, Inds Sales Mgr
Email:
tandrews@amadas.com
Website:
www.amadas.com/
Amadas Industries™ current product lines include pull-type and self-propelled peanut combines, peanut diggers, Reel Rain® irrigators, cotton stalk puller/choppers, round cotton module handlers and a line of industrial equipment for both the horticultural and recycling industries.
Nova Packaging LLC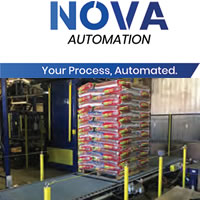 2525 West Evans Ave
Denver, CO 20219
Phone:
(303) 495-5010
Contact:
Van Claud
Email:
Website:
www.novaautomation.com
Over our 25+ years in business, we've developed end-to-end packaging automation solutions specifically for the mulch and soil industry. Our bagging, palletizing, and stretch wrapping machines our designed to solve your challenges and ship more product.
nVenia HAMER Brand Solutions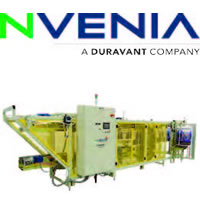 750 N Wood Dale Rd
Wood Dale,, IL 60191
USA
Phone:
(800) 253-5103
Contact:
Email:
info@nVenia.com
Website:
www.nVenia.com
nVenia's HAMER Brand 2090 Form, Fill & Seal Machine is the most capable and flexible industrial bagging machine available. Extensive updates have improved uptime and reduced annual maintenance costs by nearly 60 percent. Paired with our industry-leading 300VF volumetric filler, the 2090's high speeds, easy operation, and simple maintenance make it the industry's first choice for bagging automation.
Rotochopper Inc.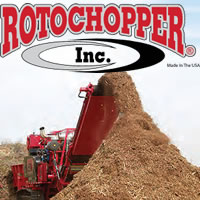 217 West St.
St. Martin, MN 56376
USA
Phone:
(320) 548-3586
Contact:
Email:
info@rotochopper.com
Website:
www.rotochopper.com
For nearly 30 years, Rotochopper has specialized in equipment that transforms waste materials into profitable opportunities like colored landscape mulch, animal bedding, biomass fuels and compost. As a factory-direct company, we are uniquely focused on providing innovative solutions and extraordinary customer service. We look forward to showing you what is possible with the power and support of Rotochopper!
Johnson & Sons Mfg Inc
Elgin, TX
USA
Phone: (800) 463-0270
---
Kuhn North America
Brodhead, WI
USA
Phone: 608-897-2131
---
Lachenmeier
3640 W. Lake Ave.
Glenview, IL 60026
Phone: (877) 859 7205
---
Mollers North America
5215 52nd St, SE
Grand Rapids, MI 49512
USA
Phone: (616) 942-6504
---
Premier Tech Chronos
1, Avenue Premier
Rivière-du-Loup, QC G5R 6C1
CAN
Phone: (418) 868-8324
---
Rethceif Packaging
420 Industrial Parkway
Ossian, IN 46777
Phone: (260) 622-7200
---