Monitoring - Measuring Systems & Software
Firmatek, LLC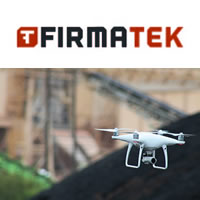 10010 San Pedro Ave, Suite 850
San Antonio, TX 78216
USA
Phone:
(210) 651-4990
Contact:
Email:
info@firmatek.com
Website:
www.firmatek.com
At Firmatek, we believe that your ever-changing environment can make decision-making difficult. Firmatek provides pallet inventory counts and stockpile inventory measurements using drone-based aerial imagery to help you increase site safety and efficiency, streamline decision making, and reduce your operating costs. We provide insights and confidence that will help you improve your operational efficiencies.
Stockpile Reports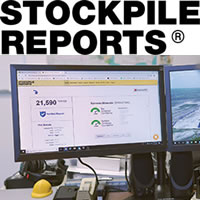 8201 164th Ave NE, Suite 200
Redmond, WA 98052
Phone:
(425) 428-5266
Contact:
Email:
sales@stockpilereports.com
Website:
www.stockpilereports.com
Stockpile Reports is a cutting-edge inventory management solution. Offering a patented iPhone app for on-demand measurement, fixedcameras for near-real-time inventory monitoring, and drone solutions for fullsite inventory measurement, Stockpile Reports provides inventory numbers you can trust! Stockpile Reports enables companies to make better, more strategic decisions, forecast more confidently, and reduce risk.
REOTEMP Instrument Corp
10656 Roselle St
San Diego, CA 92121
USA
Phone: (800) 648-7737
---
Slootweg Machinefabriek B.V.
J.C. Beetslaan 167
2131AL Hoofddorp,,
NLD
Phone: +31 23 5689070
---