Express Blower, Inc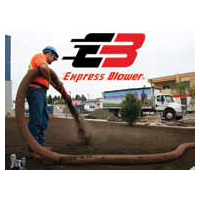 1275 Bailey Hill Rd.
Eugene, OR 97402
USA
Phone:
(800) 285-7227
Contact:
Jason Wedmore, Nat'l Accts Mgr
Email:
info@expressblower.com
Website:
www.expressblower.com
Express Blower, Inc. is the world's leading manufacturer of large pneumatic blowing equipment. Invented more than 70 years ago, it's the only blower equipment designed to efficiently apply soil blends, mulches, compost, and aggregate for erosion control, landscaping, green roofs, and more! You don't need more people … You need more machine.