A GrinderCrusherScreen.com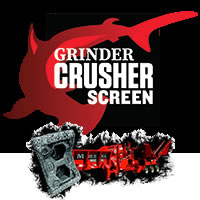 1772 Corn Rd
Smyrna, GA 30080
USA
Phone:
(770) 433-2670
Contact:
Rick Cohen
Email:
Rick@GrinderCrusherScreen.com
Website:
www.GrinderCrusherScreen.com
Since 1973, the GrinderCrusherScreen team has been assisting customers with their recycling equipment needs. We offer a variety of new and used wood grinders, screening and related equipment. In addition, we are the home of the revolutionary Hammerhead Wood Grinder Tips, among other high quality, low price parts.
ArmorHog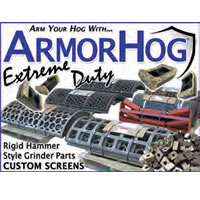 14 Commerce Dr
Sabetha, KS 66534
USA
Phone:
(800) 743-3491
Contact:
Brian Bergman, Parts Sales
Email:
sales@armorhog.com
Website:
www.armorhog.com/
ArmorHog® is focused on providing EXTREME DUTY, custom made, long-life hammermill screens, tips, hammers, and other replacement parts for all brands and models of RIGID HAMMER STYLE industrial grinders. Our tips are made using a unique blend of carbide called NitroGrit™, a proprietary blend of carbide found to best suit grinding applications.
Diamond Z / Rule Steel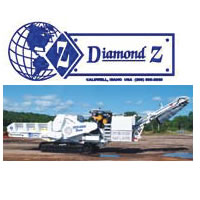 11299 Bass Lane
Caldwell, ID 83605
USA
Phone:
(208) 585-2929
Contact:
Pat Crawford, VP Products
Email:
diamondz@diamondz.com
Website:
www.diamondz.com/
Diamond Z is a manufacturer of industrial waste reduction products including both tub and horizontal grinders. We offer a complete line of both tub and horizontal grinders ranging in sizes from 30,000 to 180,000 lbs and in horse powers from 440 to over 2400. All our models are available with either diesel or electric power, track stationary or wheel mounted.
DynaHog®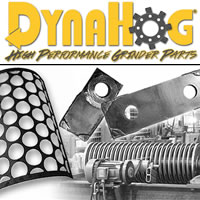 14 Commerce Dr
Sabetha, KS 66534
USA
Phone:
(800) 743-3491
Contact:
Jason Haug, Parts Sales
Email:
sales@dynahog.com
Website:
www.dynahog.com
DynaHog® offers High Performance Grinder Parts for your Swing Hammer Style Tub Grinder, Horizontal Grinder, and other Hammermill Applications. Rotor repair or replacement and digital hammermill balancing is available for all brands.
King Kong Tools LLC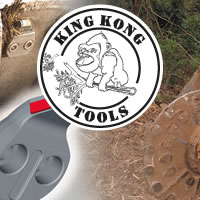 753 Church St
Buford, GA 30518
Phone:
(678) 765-7930
Contact:
Email:
info@kingkong-tools.com
Website:
www.kingkong-tools.com
King Kong Tools is a German manufacturer that provides highest quality grinder tips for virtually all models of wood grinders and shredders. Our innovative KingPactâ"¢ grinder tip design has revolutionized the industry. It combines high cutting performance with extreme impact and wear resistance. More Grinding - More Profit!
Rawlings Manufacturing Inc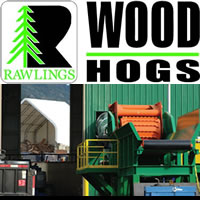 P.O. Box 4485
Missoula, MT 59806
USA
Phone:
406-728-6182
Contact:
Judi Tyacke, Sales/Project Manager
Email:
judi@rawlingsmanufacturing.com
Website:
www.wastewoodhogs.com
Rawlings wood waste recovery systems are available in stationary, portable and skid mounted systems; both vertical and horizontal models are available.
Duragrind
Sterling, IL
Phone: 815) 625-6500
---
Kennametal Inc
1600 Technology Way
Latrobe, PA 15650
USA
Phone: (800) 458-3608
---
Primary Machinery
Salem, OR
Phone: (503) 588-8312
---