AgriCoatings.com AgriCoatings/ A Division of American Colors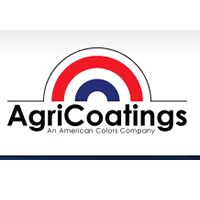 909 Tennessee Blvd
Lebanon, TN 37087
USA
Phone:
(615) 443-0345
Contact:
Jim Hallock
Email:
jihallock@americancolors.com
Website:
www.agricoatings.com/
The landscape industry demands systems that are dependable, durable, and color consistent from batch to batch. And, today, these systems must be economical. Our water-based dispersions offer the industry a vast selection of vibrant colors with excellent binding characteristics that will enhance the beauty of any landscape.
Amerimulch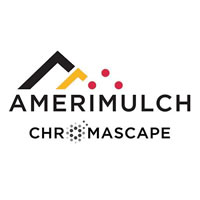 2055 Enterprise Pkwy
Twinsburg, OH 44087
USA
Phone:
(888) 556-3304
Contact:
Jason Thomas, Customer Relations
Email:
jasont@chromascape.com
Website:
www.amerimulch.com/
Amerimulch® provides landscape coatings and technology for the production of profitable, in-demand color-enriched mulches. Our colorants are formulated for superior bonding, coating and coverage and our equipment is designed for producers who want simple, effective, high-volume production. Take the next step in landscape coatings and technology with Amerimulch.
Bandit Industries Inc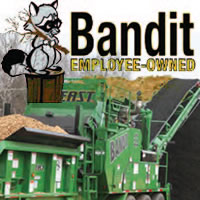 6750 Millbrook Rd.
Remus, MI 49340
USA
Phone:
(800) 952-0178
Contact:
Regional Sales Manager
Email:
sales@banditchippers.com
Website:
www.banditchippers.com/
Bandit Industries is a leading equipment manufacturer and distributor for land clearing, wood waste recycling, and mulch producing industries. We offer a complete lineup of wood reduction machines and exclusively offer ARJES slow-speed shedders and conveyor stackers. Every machine in Bandit's lineup has the full support of our employee-owned factory workforce!
BASF/Colorbiotics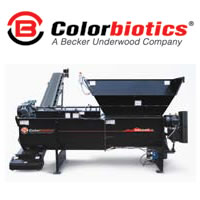 1725 Dayton Ave.
Ames, IA 50010
USA
Phone:
(888) 663-6980
Contact:
Email:
Website:
www.colorbiotics.basf.us
BASF is an industry leader in the research, development, production, sale and support of mulch colorants and coloring systems. BASF offers a wide range of vibrant, long-lasting colorant for wood fiber mulch and reliable, productive equipment to meet any business need.
Britton Industries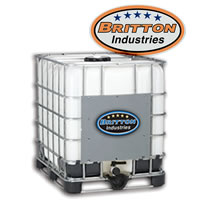 1 Emy Ln.
Morrisvlle, PA 19067
USA
Phone:
(844) 274-8866
Contact:
Jim McNellis
Email:
jmcnellis@brittonindustries.com
Website:
www.brittonindustries.com
Britton Industries is the leading producer and supplier of high quality Triple Ground Natural and Dyed Mulches, Mulch Colorant, Screened Topsoil, Leaf Compost, and Premium Aggregates in Central New Jersey and Southeastern Pennsylvania.
Faltech Industries, Inc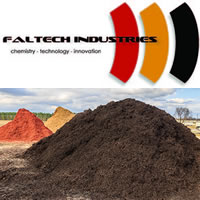 92 Thomas Rd, PO Box 215
Port Murray, NJ 07865
USA
Phone:
(908) 453-3050
Contact:
Brent Rymon, Tech Director
Email:
sales@faltechusa.com
Website:
www.faltechusa.com
(908) 453-3050 Phone
(908) 453-3634 Fax
Faltech Industries supplies high quality mulch pigment in a convenient range of colors. Faltech services the Northeast, Southeast, and Midwest. Modern processes and quality control insures consistent results. You grind, we color. Color with us!
Florida Coastal Colors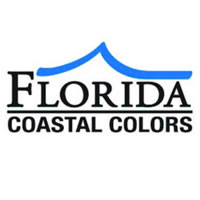 550 Elm St
Helena, AL 35080
USA
Phone:
(205) 664-5041
Contact:
Email:
staff@floridacoastalcolors.com
Website:
www.floridacoastalcolors.com
Florida Coastal Colors provides colorant strength, longevity to UV exposure, and product consistency. Ask about our full palette of colors in both liquid and powder form. Let us customize a color for your application and help apply the colorant with our full line of equipment. Your
Milagro Rubber Inc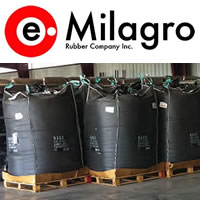 3355 Bee Cave Rd Ste 304
Austin, TX 78746
Phone:
(512) 330-9352
Contact:
Marisa Barnes
Email:
marisa@e-milagro.com
Website:
www.e-milagro.com
The lead distributor of carbon black for mulch color and pigments. We deliver full containers to your location, domestic and international.
MÜNZING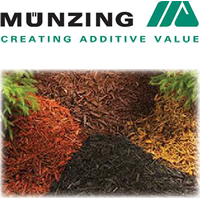 1455 Broad St
Bloomfield, NJ 07003
USA
Phone:
(973) 279-1306
Contact:
Email:
info@munzing.us
Website:
www.munzing.com
MÜNZING offers a comprehensive product portfolio of specialty additives including Additives for Water Based Mulch Colorants: • Defoamers eliminate foam during grinding and post processing • Wetting & Dispersing Agents promote excellent dispersion stability, high color strength and high pigment loading • Wetting Agents promote pigment / substrate wetting • Low to zero VOC, Comply with CONEG, APE Free
Rotochopper Inc.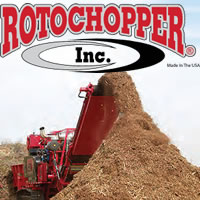 217 West St.
St. Martin, MN 56376
USA
Phone:
(320) 548-3586
Contact:
Email:
info@rotochopper.com
Website:
www.rotochopper.com
For nearly 30 years, Rotochopper has specialized in equipment that transforms waste materials into profitable opportunities like colored landscape mulch, animal bedding, biomass fuels and compost. As a factory-direct company, we are uniquely focused on providing innovative solutions and extraordinary customer service. We look forward to showing you what is possible with the power and support of Rotochopper!
T.H. Glennon Co. Inc.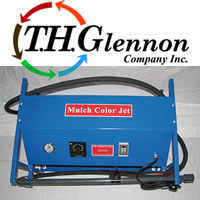 25 Fanaras Dr
Salisbury, MA 01952
USA
Phone:
(978) 465-7222
Contact:
Email:
Brian@GlennonCompany.com
Website:
www.mulchcolorjet.com
T.H. Glennon provides premium mulch colorants and the innovative Mulch Color Jet to our valued customers. Our colorfast colorants produce higher yields, increasing our customers' profitability while producing richly colored mulch. We have invested in our own tractor trailers to ensure on-time deliveries, while providing outstanding service and support. For excellent colorants and great service call T.H. Glennon.
CMC Mulch Colorants
1246 Maidencreek Rd.
Fleetwood, PA 19522
USA
Phone: (610) 926-0984
---
Nature's Reflections
Reynoldsburg, OH
USA
Phone: (866) 466-9134
---
Prism Corporation
1251 Arundel St
St. Paul, MN 55117
USA
Phone: (651) 488-4250
---