In The News
View the latest publication

---
Welcome to Soil & Mulch Producer News
Serving Soil, Mulch, Compost and Wood Pellet Producers.
Each edition of Soil & Mulch Producer News provides insight into critical issues facing businesses involved in producing and marketing topsoil, mulch and compost material. Soil & Mulch Producer News also provides updated information about the bio-fuel industry and how this industry impacts the mulch and compost producers throughout North America.
Additionally, our journal provides RSS news feeds from various media sources across the globe, and we regularly profile new equipment and technologies that apply to our readership.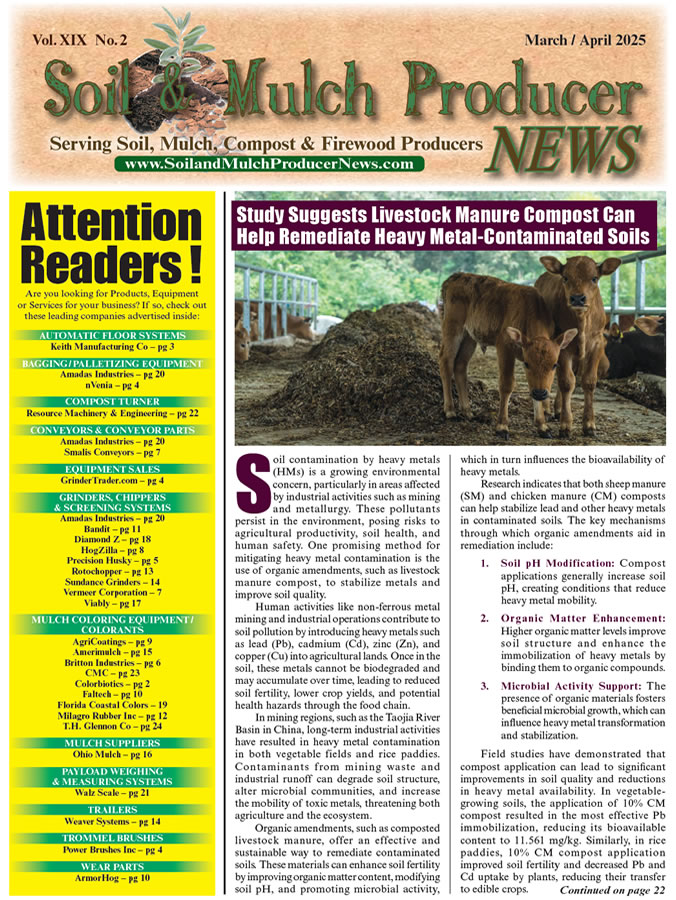 We are a quarterly journal written for and read by
Soil & Mulch Contractors
Facility Owners
Industry Manufactures
Industry Professionals
Application Professionals
---
---